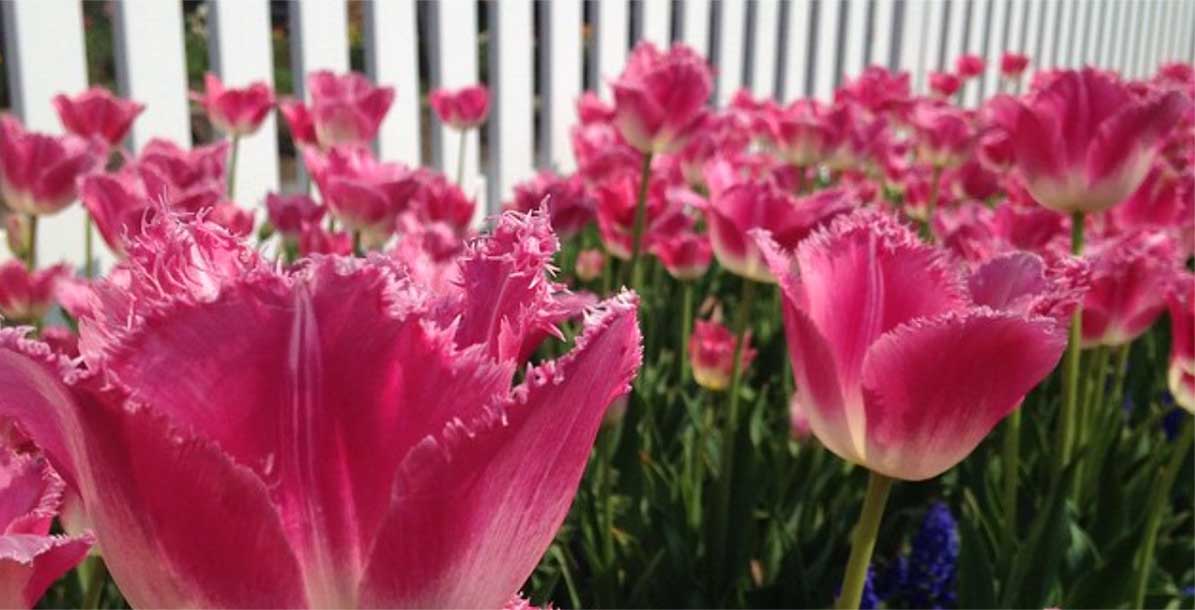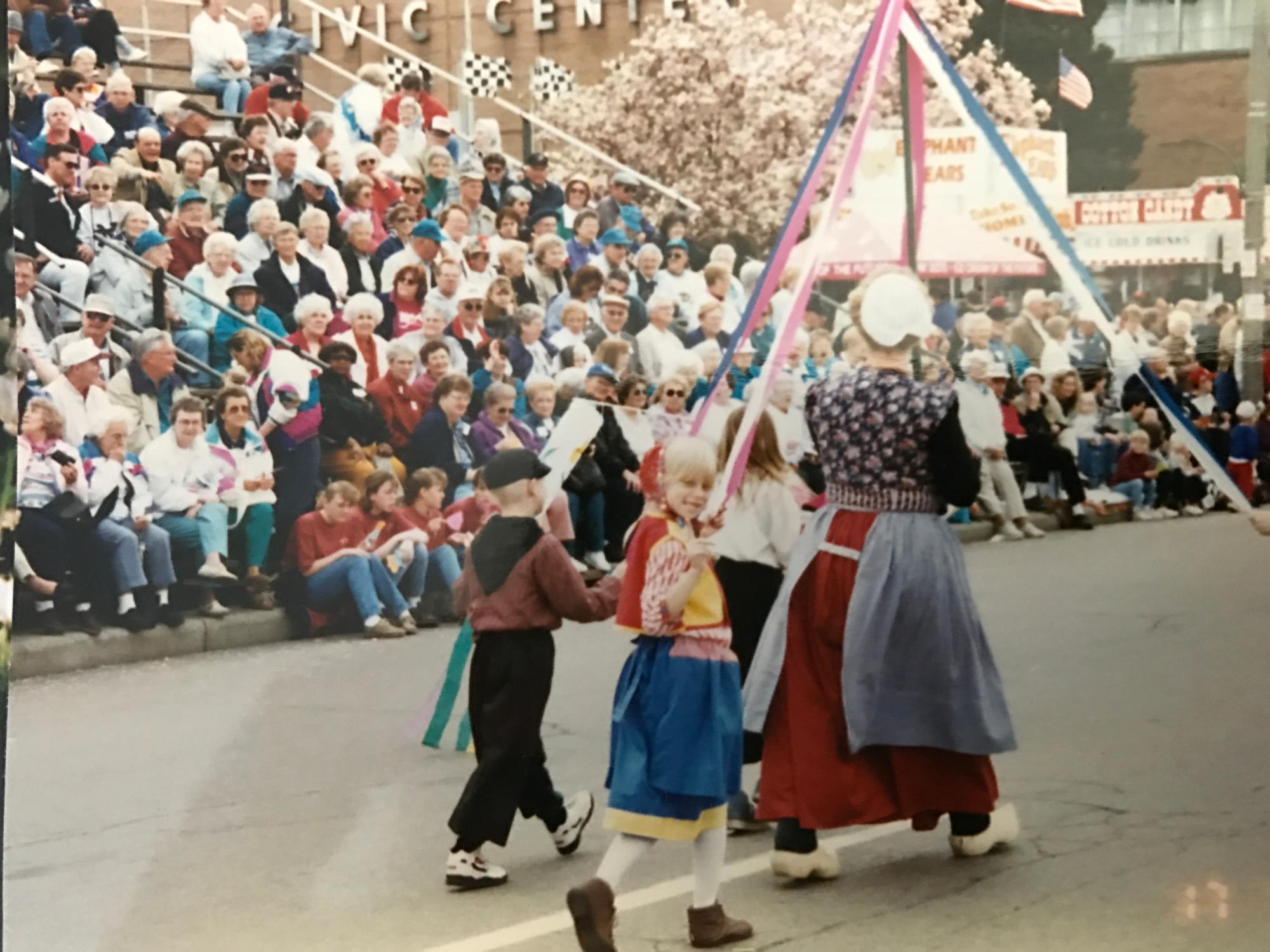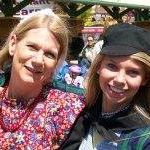 Wooden shoes are great for working in the garden, Dutch dancing, or just for show. Get a pair for yourself and see how they fit!
Our community has been participating in the Tulip Time festivities since we were very young. You may or may not see folks young and old dressed up in old Dutch attire this year. Most of the people that dress up have marched in the children's parade, played in the band, or participated in Dutch dance. Below is a picture of my daughter and I dressed up in our Dutch clothes. The picture above is her in the blue skirt and I in the red skirt when she was young.
Each May, Holland's tulips spring up in vibrant beds of every hue — adorning many of our streets. Tulips are our city's tradition. They're part of the heritage we love to celebrate. This year we are following the CDCguidelines and are foregoing some of our largest and most enduring festiva events. But, do not fear many things are still a go . Please, go to tuliptime.com to see whats up.
Tulip Time 2021 with a twist